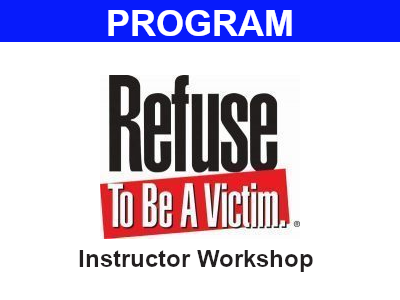 NRA Refuse To Be A Victim Instructor Development Workshop
This is the official NRA Refuse To Be A Victim (RTBAV) Instructor Workshop (Student Seminar AND Instructor Course) delivered in one long day!
To attend, candidates need only be law-abiding citizens who are 18 years of age or older.  Completion of the BIT course is NOT required to become an NRA RTBAV Instructor to teach the outstanding 4-hour RTBAV Seminar on crime prevention and personal safety.
If you have already prepaid your tuition for this program, please use our CONTACT form to reserve a slot instead of registering and paying again.  Of course, you may pay again if you wish but it is not necessary!