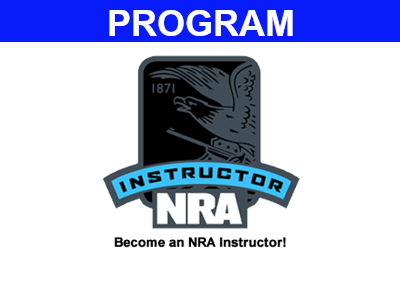 NRA Rifle Instructor Program (2-Days)
ONLY 5 SEATS LEFT!!
What courses are required to become an NRA Rifle Instructor?
What are the other requirements?
Positive attitude about firearms, firearms safety and the responsible exercise of our firearms rights.
Sincere desire to help others to become safe and effective with a handgun.
What can you do with this credential?
Teach the NRA First Steps Rifle Student Orientation.
Teach the NRA Basic Rifle Student Course.
Teach other non-NRA rifle student courses based upon your training, experience and skills.
Teach family, loved ones, friends and co-workers plus other law-abiding folks.
Teach firearms courses as a sideline or make it a real business.
Who may take this course?
Law-abiding citizens and legal residents who are not prohibited from possessing firearms.
Adults 21 and over become NRA Certified Rifle Instructors.
Ages 18 – 20 become NRA Assistant Rifle Instructors.
Ages 13 – 17 become NRA Apprentice Rifle Instructors.
Additional Information
If you need to complete the Basic Instructor Training (BIT) Course, contact us for options and dates!